Editors-in-Chief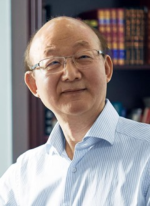 Hong-Hao Zhou, MD, PhD
Department of Clinical Pharmacology, Xiangya Hospital, Central South University; Institute of Clinical Pharmacology, Central South University, Changsha, China
Hong-Hao Zhou, member of the Chinese Academy of Engineering, professor of pharmacogenetics, pharmacogenomics and clinical pharmacology in Central South University. He is the Dean of Institute of Clinical Pharmacology at Xiangya Hospital, Central South University; the Director of Training Center and Pilot Unit of Laboratory Testing for Personalized Medicine, National Health and Family Planning Commission.
Professor Zhou is the pioneer and leader of pharmacogenetics research in China. His main contributions are in discovery of the genetic factors in ethnic and interindividual variability in drug response which promoted emphasis on drug management and new drug development around the world, and elucidating the function and mechanism of genetic polymorphisms of drug-metabolism enzymes, transporters and receptors. In 1990s, he has taken the lead in translating scientific findings into tailored personalized medicine in clinical practice and built the first consulting center for personalized medicine and has developed the first genes chip of personalized medicine. Recently, he has been actively promoting the normalization and standardization of the personalized medicine molecular detection in China. He has published more than 430 papers in SCI journals including The New England Journal of Medicine and has been the chief editor of over 10 monographs and textbooks. He has mentored more than 230 master students, PhD students and post-Doctors which become a research and service team for pharmacogenetics and pharmacogenomics.
---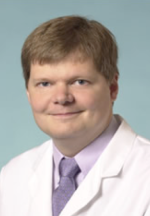 Howard L. McLeod, PharmD
DeBartolo Family Personalized Medicine Institute, Moffitt Cancer Center, Tampa, FL, USA
Research interests: cardiovascular pharmacology, tumor pharmacology, pharmacogenomics and functional genomics
Dr. Howard McLeod is Medical Director, Precision Medicine for the Geriatric Oncology Consortium and a Professor at the University of South Florida. He has been honored as a 1000 Talent Scholar of China. Dr. McLeod is a recent member of the FDA committee on Clinical Pharmacology and the NIH Human Genome Advisory Council. Dr. McLeod was vice chair for Pharmacogenomics for NCI ALLIANCE clinical trials group for nearly 20 years, overseeing the largest oncology pharmacogenomics portfolio in the world. Dr. McLeod is world-renowned in the research of pharmacogenomics (ranked #1 USA/#2 Global), with extensive experience leading large international scientific research projects. The Institute of Clinical Pharmacology of Central South University is the sub-center in Asia for the international pharmacogenomics project PGENI, founded by Dr. McLeod.
Dr. McLeod has been investigator for more than $20 million in grants from the National Institutes of Health, and has published over 590 peer reviewed papers in the top medical journals, such as Nature, Science, Cell, New England Journal of Medicine, Blood, Journal of Clinical Oncology, Lancet, JAMA, Clinical Pharmacology and Therapeutics, Pharmacogenomics.
---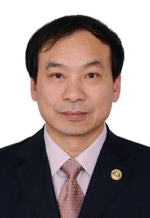 Zhaoqian Liu, MD, PhD
Department of Clinical Pharmacology, Xiangya Hospital, Central South University, Changsha, China
Prof. Zhaoqian Liu, is currently the vice dean of Xiangya Hospital Central South University and director of Hunan Key Laboratory of Pharmacogenetics. He is managing director of Chinese Pharmacological Society, vice chairman of clinical pharmacology committee of Chinese Pharmacology Society, chairman of Hunan Pharmaceutical Association, director of clinical pharmacology committee of Hunan Medical Association. He has been the senior visiting Scholar at Munich University in Germany from 1996-1998, and the Postdoctoral Research Fellow at Department of Toxicology and Pharmacology of Indiana University in United State of America from 2002-2004.
Prof. Liu has got more than 45 national and province grants and published 238 SCI papers on pharmacogenetics and pharmacogenomics in abroad journals such as Nucleic Acids Research, Clinical Cancer Research and so on. He has obtained 15 national and province awards, and 5 national invention patents. He has been also involved in editions of 16 books. Prof. Liu has mentored more than 93 postdoctoral fellows and graduates.
Prof. Liu is now focusing on the research of basic and clinical applications of Pharmacogenetics and pharmacogenomics on major diseases such as cardiovascular diseases, diabetes, and malignant tumor.